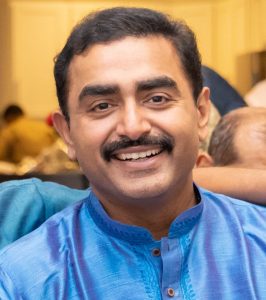 Ashok Kumar
Ashok Kumar is a technology executive by trade and a long time resident of Austin. Ashok has volunteering with ATS since 2012 and has contributed as an event organizer, master of ceremony, performer , volunteer among many other roles. While Ashok did not study Tamizh in school, his adoration for Tamizh has promoted him to act in many vernacular stage drama plays and has led him to become part of ATS. Ashok is an avid photographer and loves to spend time with his family, friends , pet sparrow Smokey & pet dog Laddu.
Mrs. Arthi Thiagarajan
Arthi is a software professional and proud mother of 2 kids. She has been volunteering in various non-profit organizations in Austin. She is passionate about our culture and Tamizh heritage, and her interests include inculcating our culture & values to the next generation.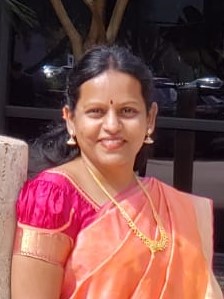 Mrs. Nandini Muthyam Venkata
Nandini Muthyamvenkata is a Bharatanatyam dancer and teacher based in Austin. She is also trained in theatre arts. She is an avid reader and enjoys music. When she is not teaching, can be found working on her garden ,writing or enjoying a good song
Dr. Shanmugasundaram Muthian
Shanmugasundaram Muthian (goes by Shan) received his Ph.D. in Organic Chemistry from the University of Madras, Chennai. Shan has been living in Austin since 2006 with his wife, Tamilselvi, and one daughter, Savitha. He has volunteered in several ATS events. He believes that language is our identity and is very much interested in preserving our tradition and rich culture for the upcoming and future generations to ensure its sustainability and everlastingness. His hobbies include playing tennis and traveling. Additionally, he is passionate about patient-centric healthcare, preventing ways/finding natural cures for allergic reactions, and implementing "Go Green" initiatives in his community. Shan also assumes the role of corporate secretary at ATS.