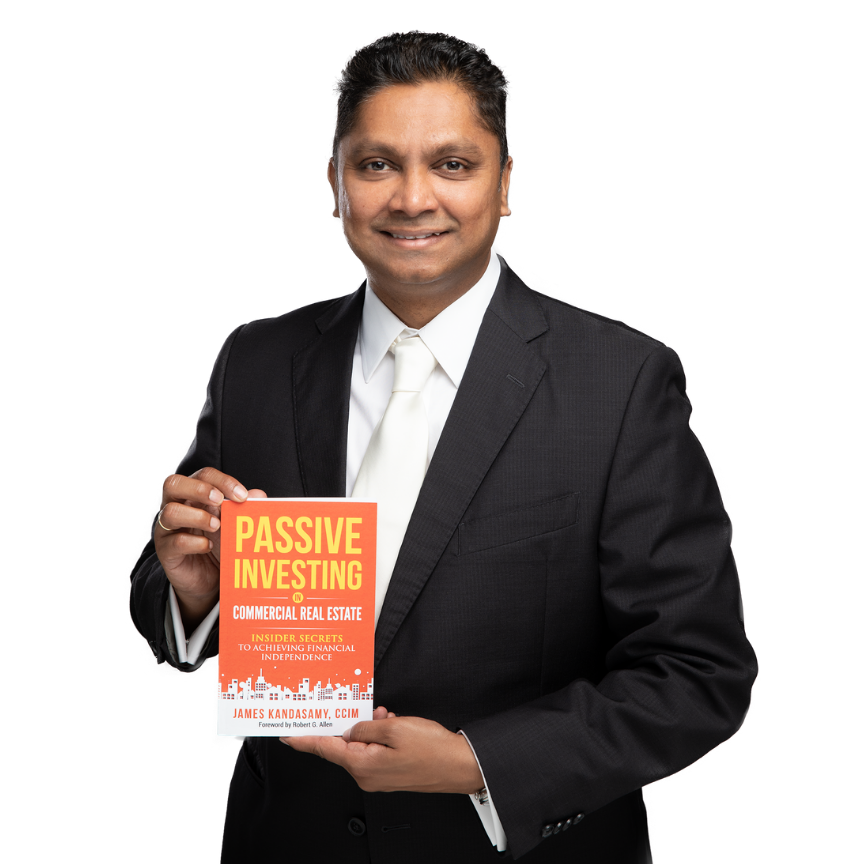 Welcome to our newest Platinum sponsor Mr. James Kandasamy, author of "Passive Investing in Commercial Real Estate", available on Amazon and owner of Achieve Investment Group
How can James add value to you ?
James runs a successful  investment firm – Achieve Investment Group. They are a fully vertically integrated firm that puts together deals, transacts and manages the properties. Investors get a cash flow and an appreciation on their capital.
If you are interested in investing in Multi family homes, please consider Achieve Investment Group
James has over 2000 units worth $160 million in Assets under management. Achieve Investment Group is a vertically integrated Multifamily Investment Firm dedicated to acquiring and operating properties with significant value-add components located in high growth top tier US MSA's7
How to reach James ?
Facebook: https://www.facebook.com/achieveinvestmentgroup/
Youtube: https://www.youtube.com/channel/UC_bqeFNjjrATXLX-2fSaLvw/featured
Website: https://achieveinvestmentgroup.com/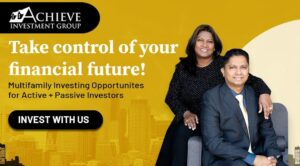 Learn about getting a sustainable cash flow in commercial real estate …